Cost-effective Removal Van Hire in Lambeth, SW9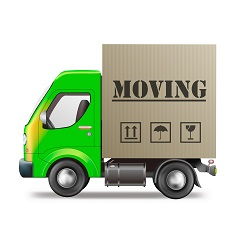 Relocating to a new home or office is a tough chore. You need to handle many tasks to ensure that you properly transfer your life from one address to another. There are many things to take care of and even more to consider. One of the most vital aspects of a move is removal van hire. If you don't have a quality removal van for your move then you can face numerous problems. We can help with this though in Lambeth SW4. We are Lambeth Removals, a top moving firm who can provide the vehicles necessary for your house removal. Call right now on 020 8746 4437 to get a free quote!
What Can We Do If You Hire Our Man And Van Team
We aim to provide all the help for your move and our removal van hire in Lambeth will guarantee this. Book what you need over the phone and you will have a moving van at your SW9 address in no time. Our vehicles can transport a wide range of goods securely within them and our man and van team will place everything inside for you. They will guarantee that your items are safely loaded on the van and they will directly transport things to your new home or workplace. Our drivers know the shortest routes and will not delay in delivering your goods. Talk to an expert on 020 8746 4437 and get the best removal vehicle for your needs.
Flexible Services To Meet Any Schedule
Every move in Lambeth is different and will require a different approach. When it comes to removal vans, there is a lot to consider. You need to think about the number of vehicles necessary, the size, where you need them to go, what they can carry and so on. We have all of this covered in SW4 as we are a flexible removal company. Our van hire allows you to get the right vehicles for the job and at a time and date to suit you. You can book the right vehicle to come to your address as you require and we will have everything safely delivered straight to your new address.
The Best People and Vehicles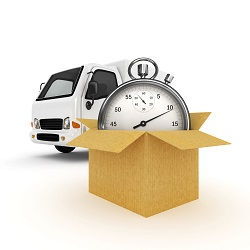 The commercial vans we send to you in SW9 will all be of the highest quality. Each van is specifically designed for transporting goods and so can keep things secure inside. Items will be tied down if necessary to ensure they don't get damaged. Every van will have passed all MOT checks and be in full working condition. Our team have years of experience on the job so they will be able to deliver your goods to your new home without any problems. They are careful drivers who are all qualified and highly trained, which guarantees you will get the best result. Our team are there for you and will help with whatever you require.
Get In Touch With Us And Benefit From Our Special Offer
Get in touch with Lambeth Removals on 020 8746 4437 and find out what we do for you. You can call just to ask questions without any commitment and learn about us. Our team will present all van rental deals we offer so you can work out what's right for you. You can hire exactly what you need, thanks to our no obligation quotes. Book a service for an affordable price with ease! Our staff will guide you through the entire process and offer you the lowest price in the area. We want to give you the easiest move in Lambeth so call us now and take advantage of our top removal van hire in SW9.