Enjoy A Stress-Free Move with Our Expert Packing Services in Lambeth, SW9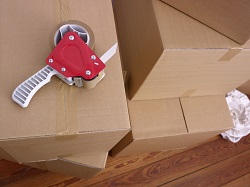 There are many things you can do to make your Lambeth move go well. You can carefully plan and schedule the process, you can get people to help you carry items, you can make sure you have the best moving vehicles, you use storage and more. If you aren't ready for packing though the move can easily fail. You could find yourself massively delayed if you don't get it done quickly. Your belongings will be at risk if you rush things. There is a simple solution to this though and it's Lambeth Removals. Get in touch on 020 8746 4437 and book with us! We will provide you with high quality packing services in SW4 at budget-friendly prices!
How Our Service Works
Whether you need packing supplies or services in SW9, we can help you. You can book us to give you the support you require for your move when it comes to packing. We can supply a huge range of packing materials and boxes that can be utilised to keep your goods safe and easy to handle during a move. We have things of different prices ranges so you can find materials that meet your budget. We can also send our top packaging experts in Lambeth who can assist in packing your goods. Our packers will make sure every item is wrapped and boxed properly, so that things are safe and easy to carry.
We Can Cater For All Your Packing Needs
Call anytime on 020 8746 4437 and you can learn about the packing materials we provide. We have a huge assortment of wrapping that you can use to pack your possessions to give them maximum protection. We also have lining such as polystyrene that can add extra security to your items. When it comes to removal boxes in Lambeth, we have you covered, as we have cardboard boxes, plastic boxes, wardrobe boxes and more. This ensures that whatever goods you want to move, we can give you the right protection for each. You can book with us over the phone and we will bring it all directly to your address. Whether you just want a couple of boxes or you need packaging materials for every item you're moving, we are here for you.
Putting Safety First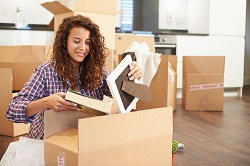 Hiring us doesn't just guarantee that you move in SW9 will go smoothly, but it also ensures that everything is delivered in one piece. We only provide packing supplies that are of the highest quality and are not damaged. This means that they will keep your belongings free from damage, dirt and damp during the move. We will give advice and tips on how to use things and we will make sure items are packed correctly. When we place your possessions in boxes we will make it so that nothing will be crushed or bashed about. Each box we pack can easily be lifted and carried, which guarantees the safety of your items. Our packing services ensure that your goods are safe during transit.
Call Us Today to Take Advantage of Our Lucrative Deals
Contact us on 020 8746 4437 now and hire Lambeth Removals! Hire the best packing services in SW4 and you will save time, money and effort. Our customer service operators will fill you in the process so that you have all the details and answers you are looking for. Whether you want moving boxes, wrapping or a bit of everything, you can see the prices in advance with our free quotes. These allow for easy bookings and an affordable deal for every move. Currently we offer money-saving deals that can fit any budget! For top moving support in Lambeth call us now!